---
Kitties 2010
Féline : blue point female
Fun : blue tabby point female
Flavour : seal tabby point female
Fashion : seal tabby point female
Flocon : blue tabby point male
Frisson : blue tabby point male
October 28th
All kittens left & found a new home. We hope to have Sacred Burmese & Long-Hair British next spring.
S

eptember 14th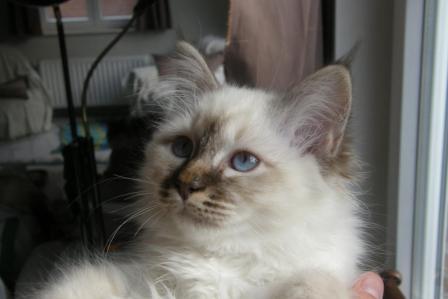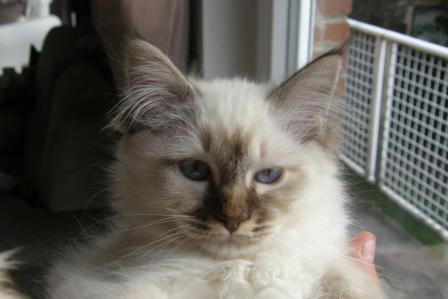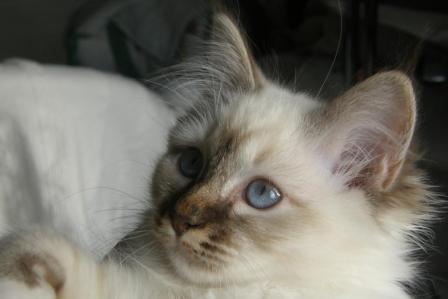 August 23th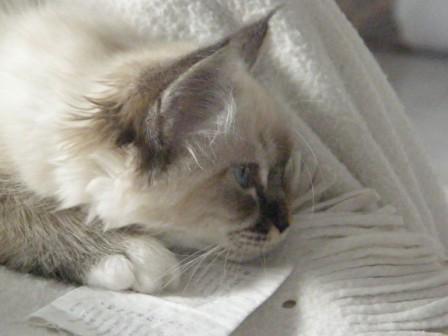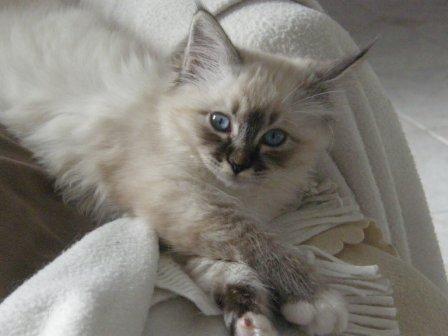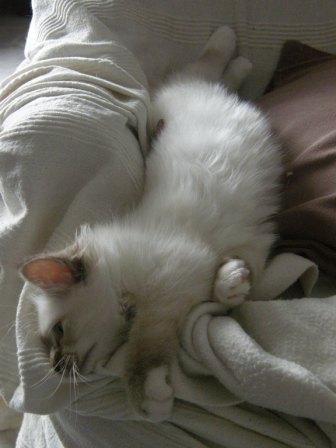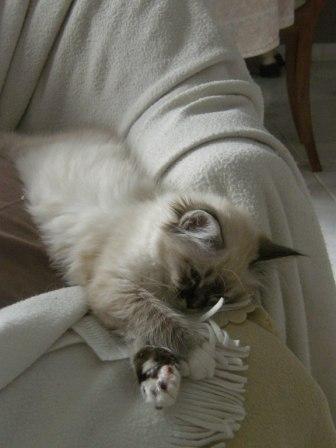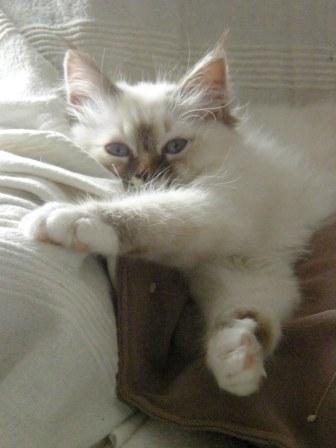 August 16th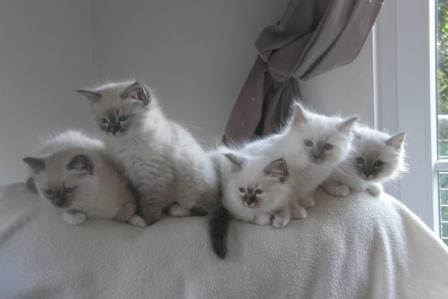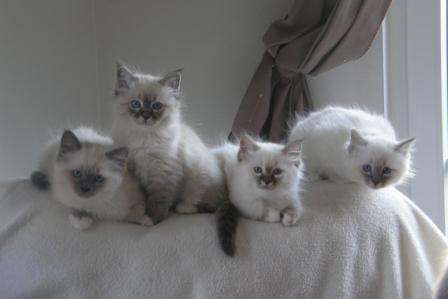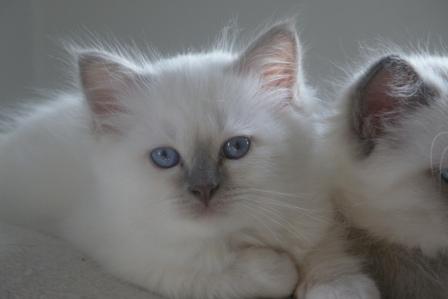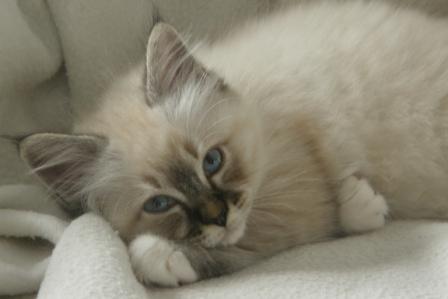 August 3rd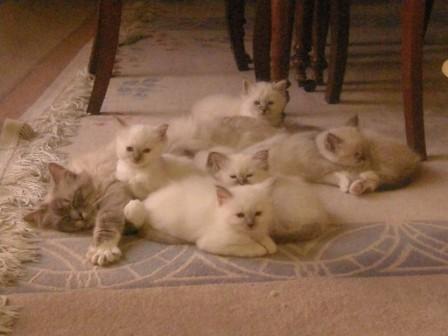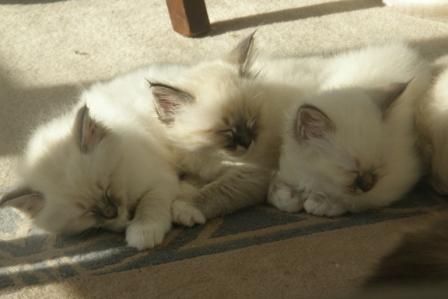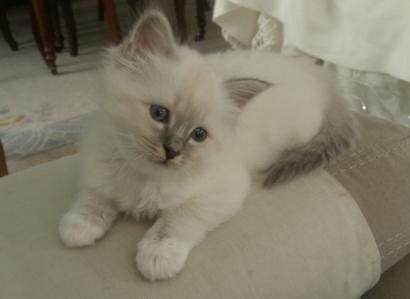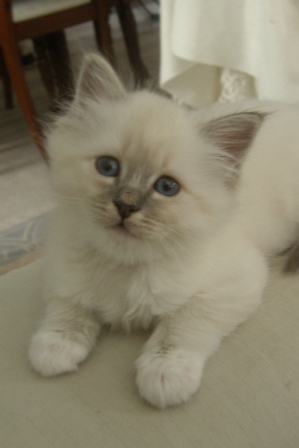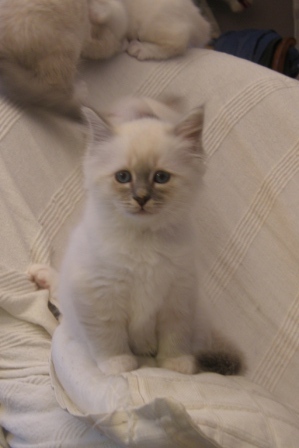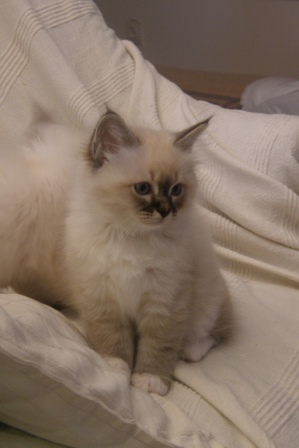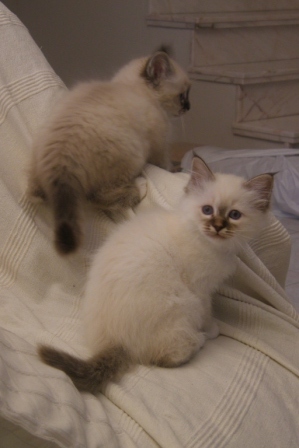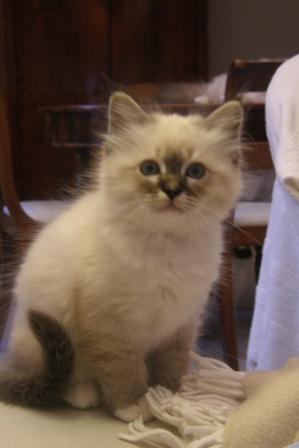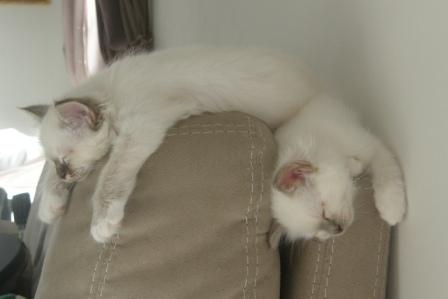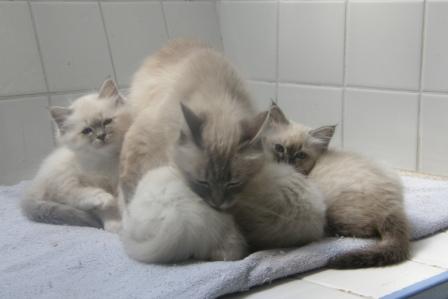 Juli 21st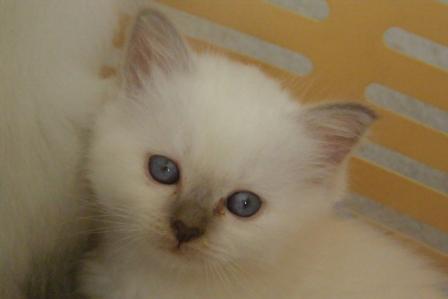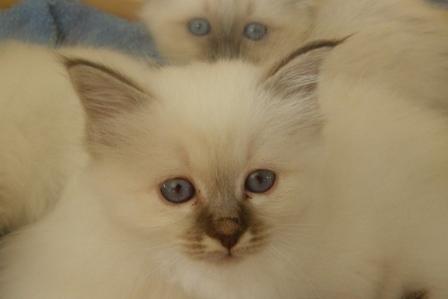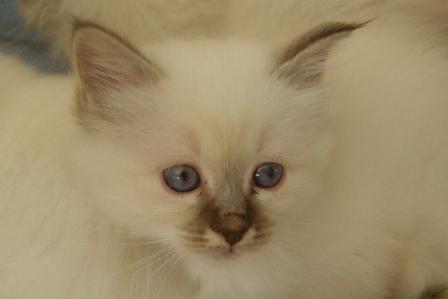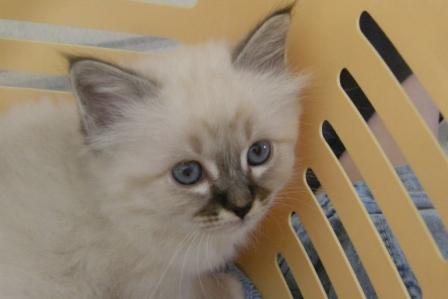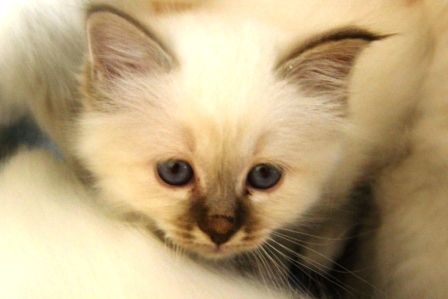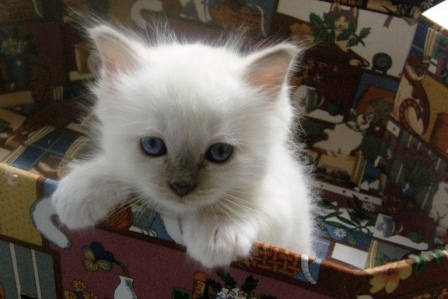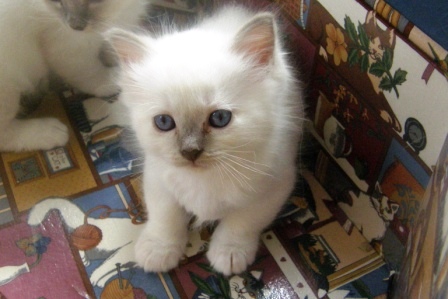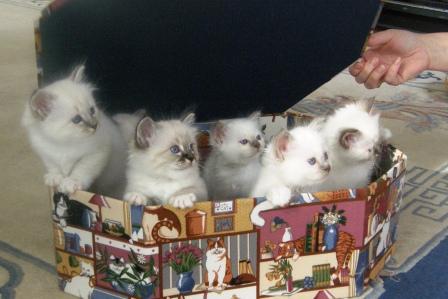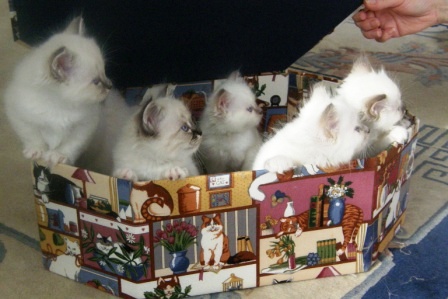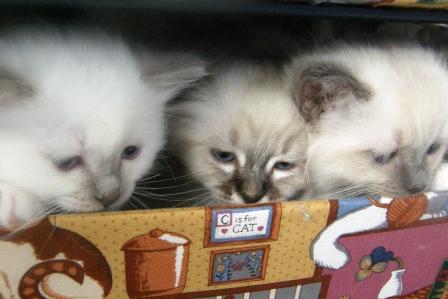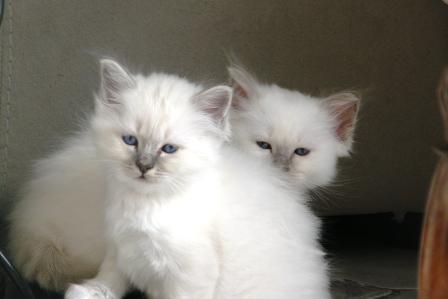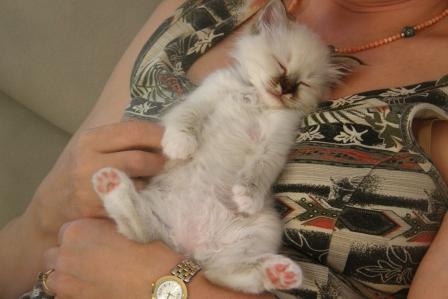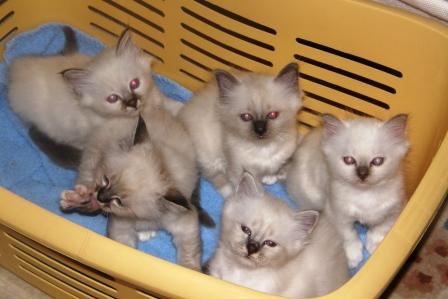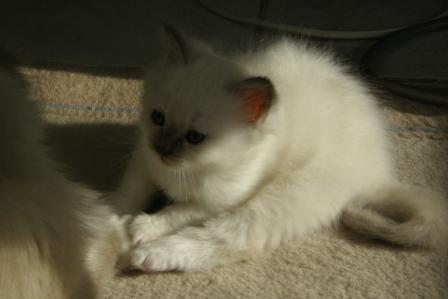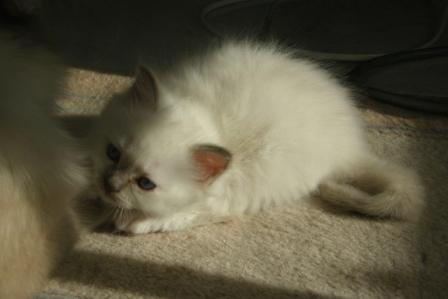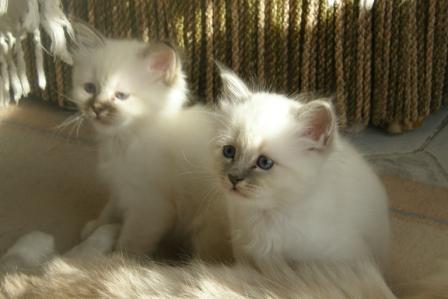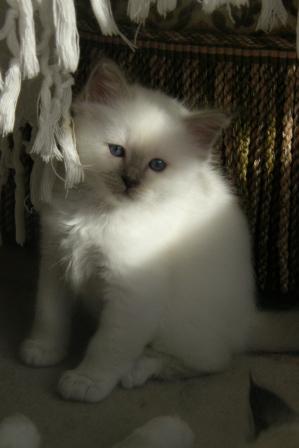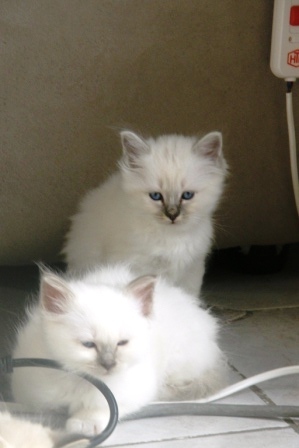 June 26th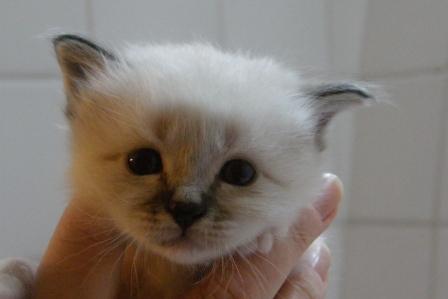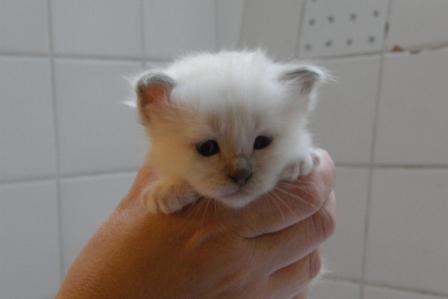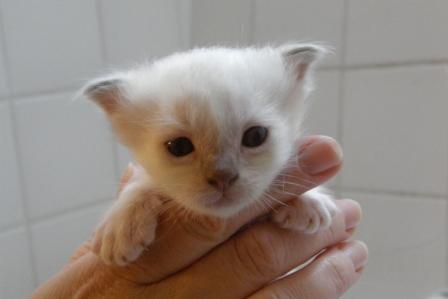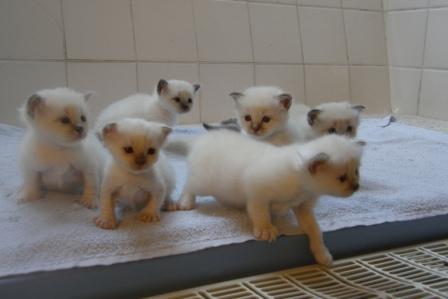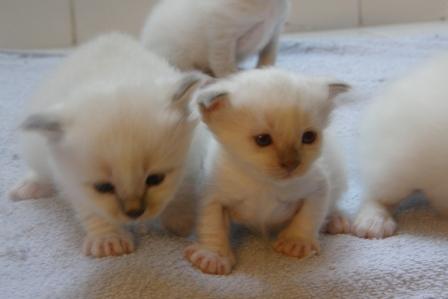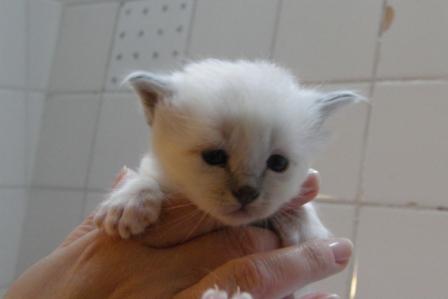 June 13th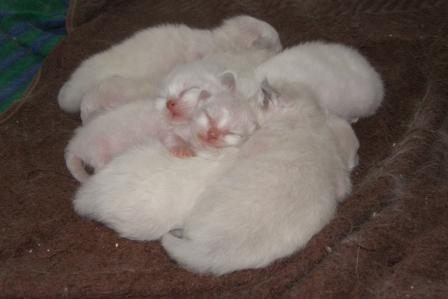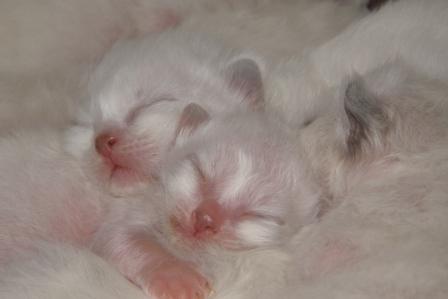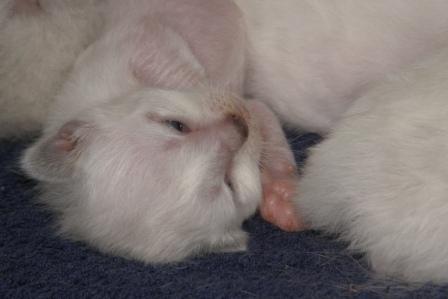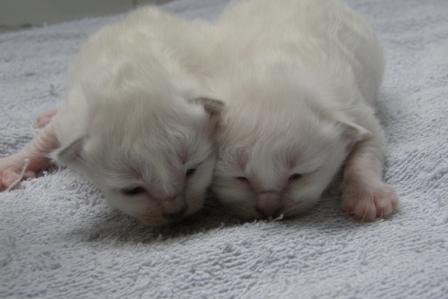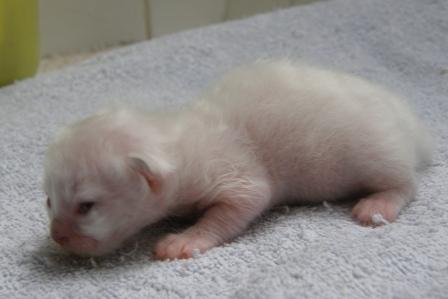 June 6th
6 beautiful babies were born on June 3rd. There are 4 females and 2 males. One is tiny, born 56 grams. We are watching very closely to give him the best chance of survival.
Pictures will come very soon.
April 16th
Bulle will have babies around June 1st.
March 30th
Bulle is presently with Dario of the van Thymar Cattery (http://www.thymar.be)
We should have babies in June and they should be able to leave about August 15th .
January 4th
6 prachtige baby's werden geboren 03.06 Er zijn 4 vrouwtjes en 2 mannetjes met een kleine, geboren op 56 gram Wij zijn zeer nauwlettend in de gaten om de beste kans op overleving te geven.