All babies left and joined their new family.
April 10th
Domino is thelast available kitty from the 2008 year. He is now already sterilized.
November 2sd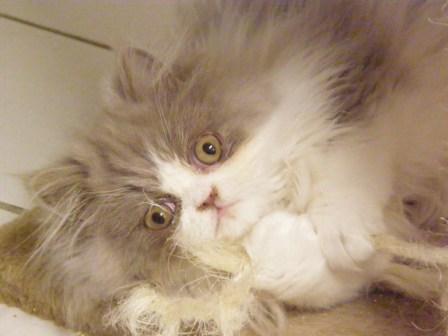 All sacred burmese are sold.
Still 2 marvellous persians are available
October 4th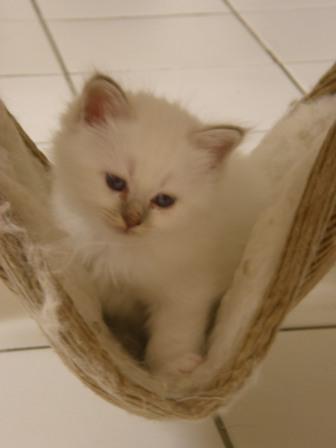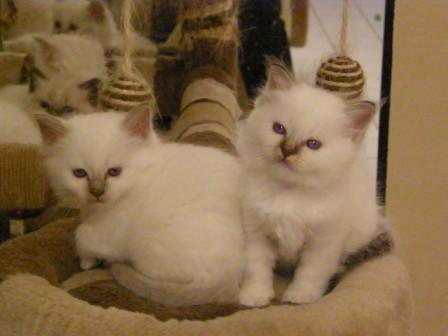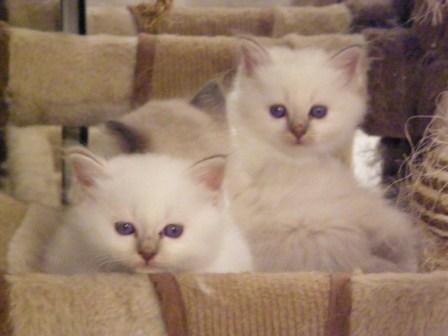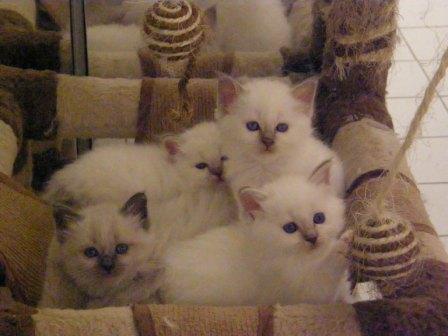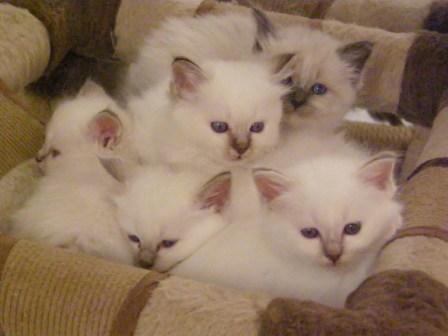 September 17th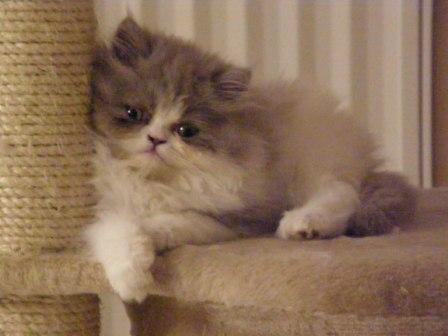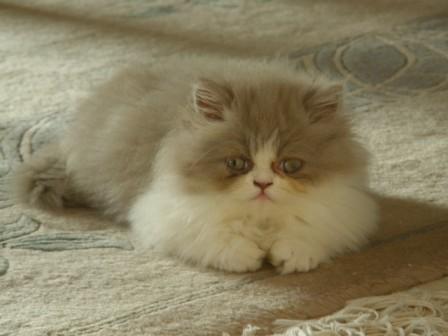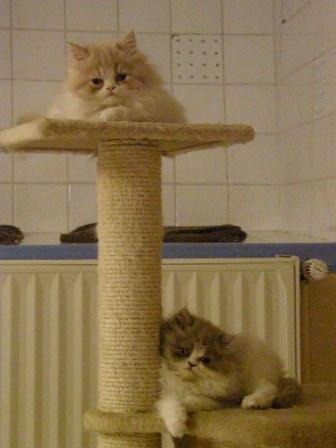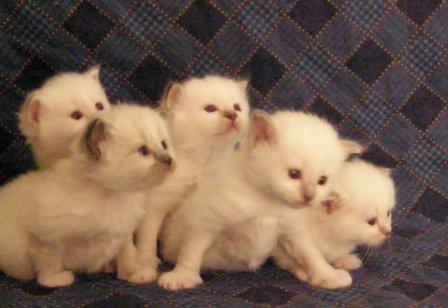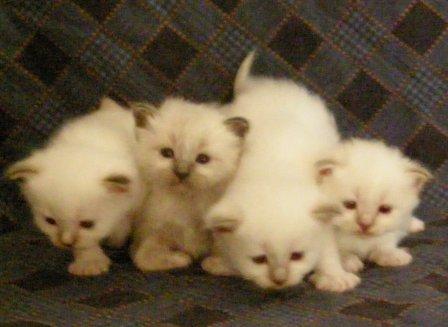 August 30th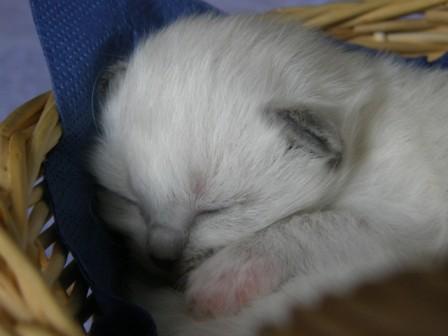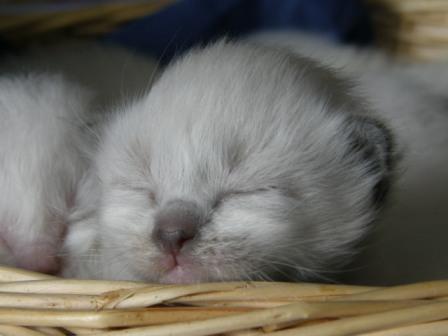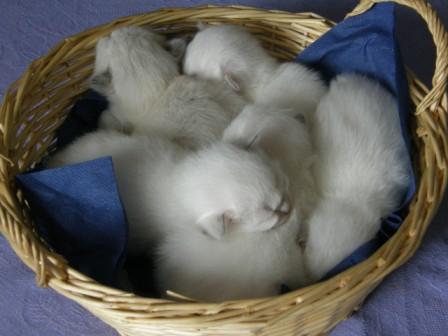 August 21st
Bulle's babies are born saturnay night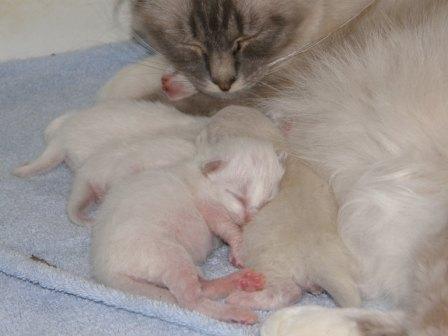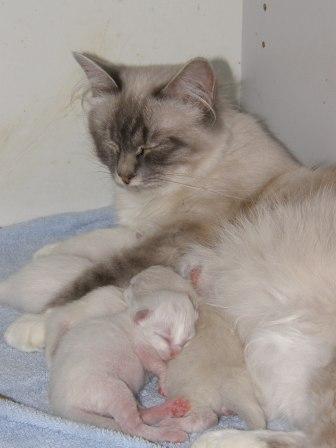 ...& there are beautifull pictures of Donuts & Domino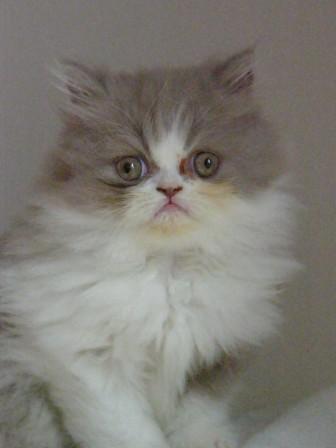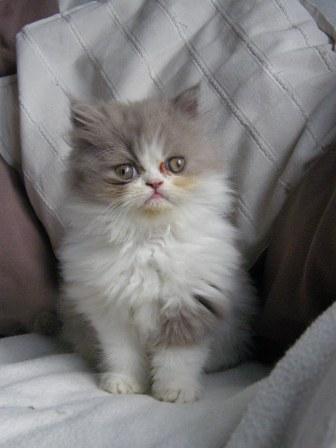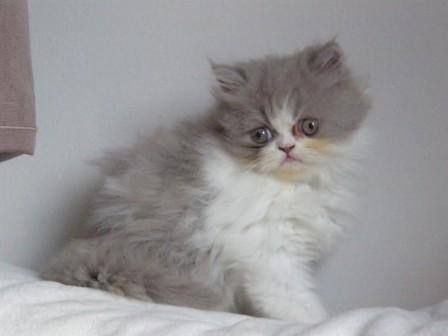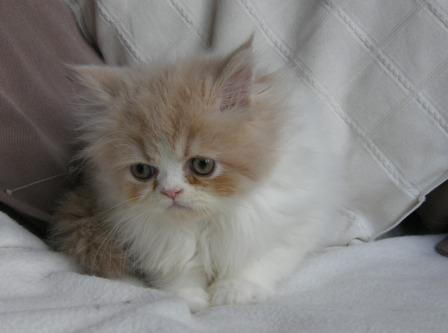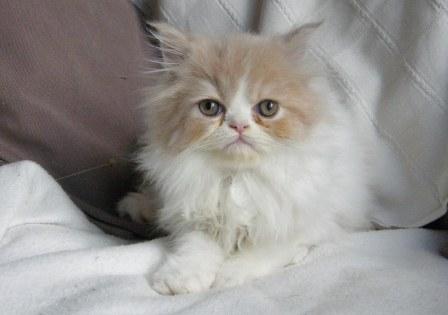 July 28th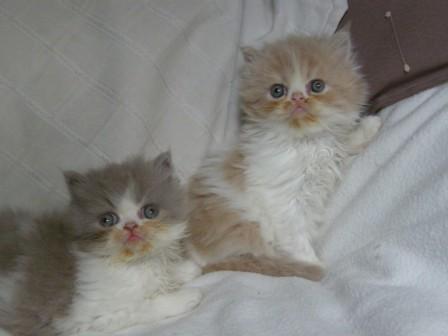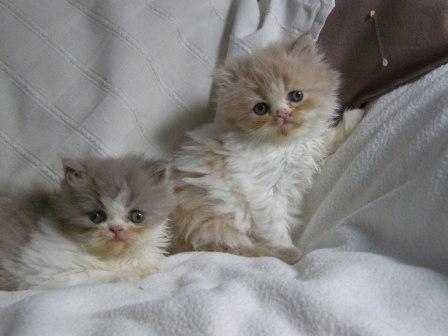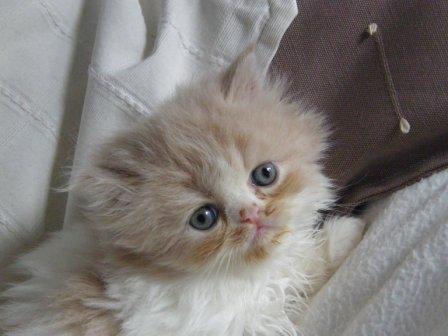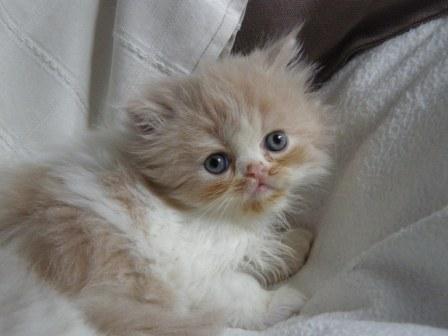 July 15th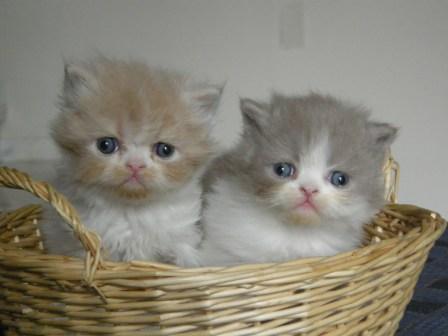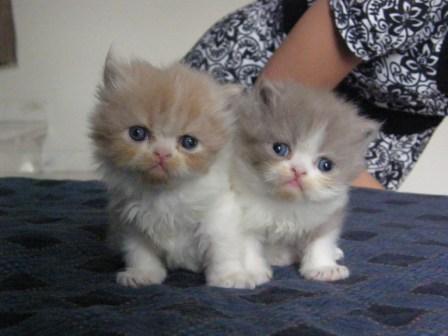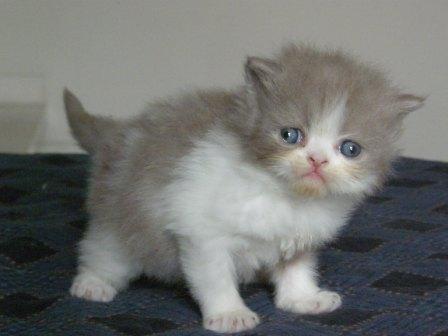 Unfortunately, Diamond is no more unless all care.
june 28th
Here are the first pictures of Donut, Domino et Diamond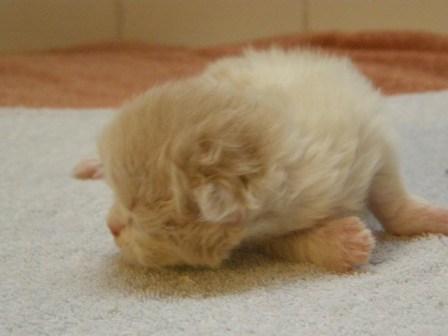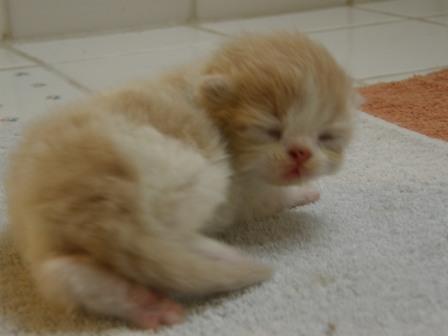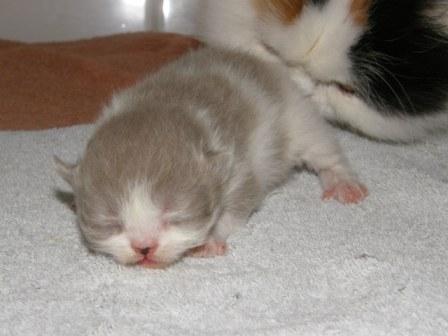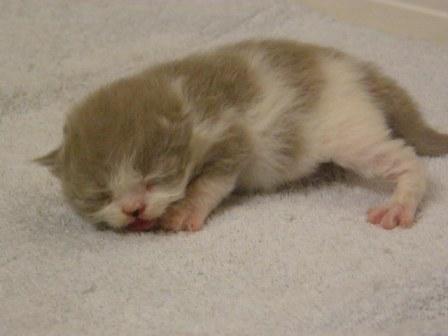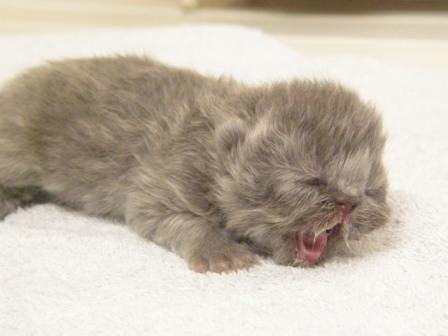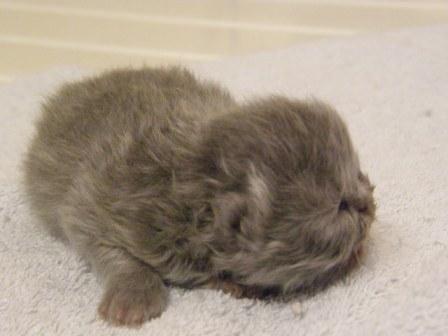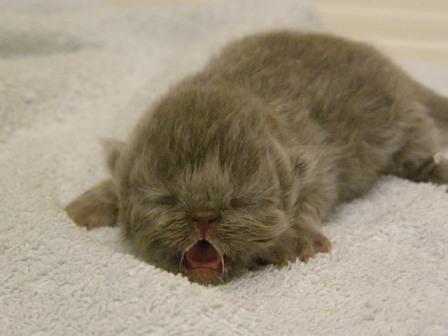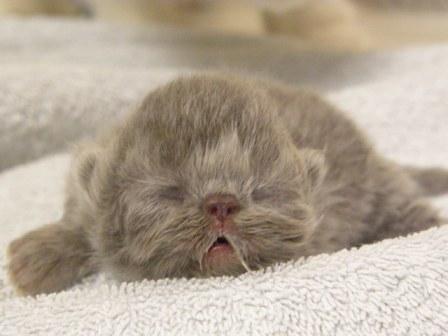 June 9th
Bulle is presently again at Amiecat van Thymar with Envy (http://www.thymar.be). The first time was not succesfull.
Jelly has got her babies since this morning :
- male cream & white,
- male blue & white,
- female blue.
April 14th