---
Kitties 2011
September 18th
All kittens left & found a new home. We hope to have Sacred Burmese & Long-Hair British next spring.
August 23th
Still one small lady available : Greenwich, seal point, (not for shows & breed).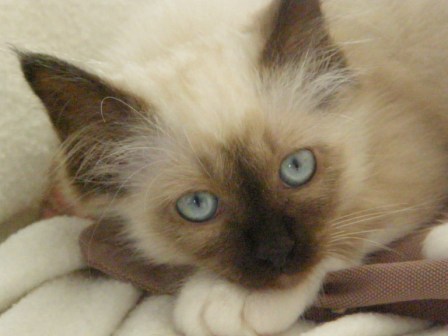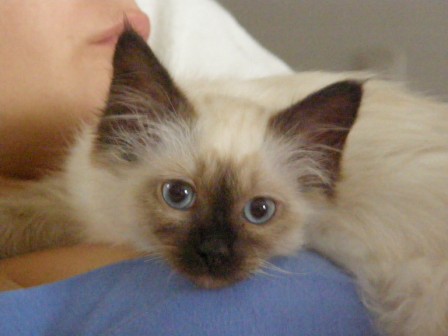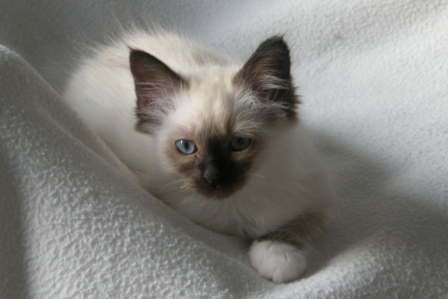 July 31th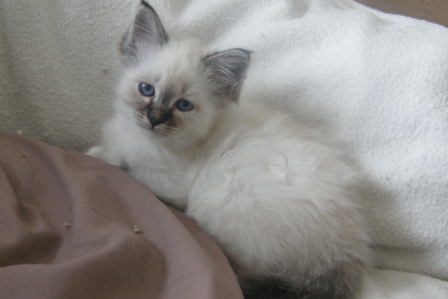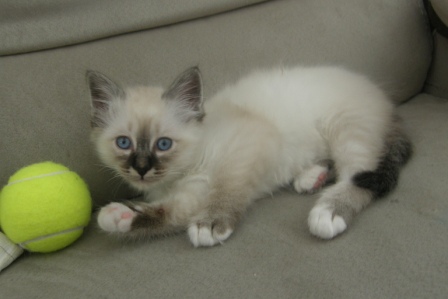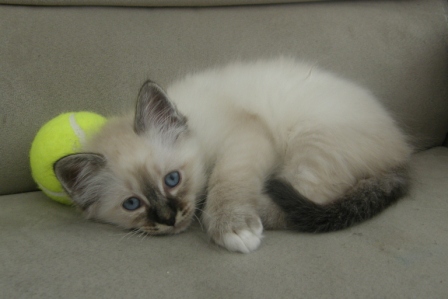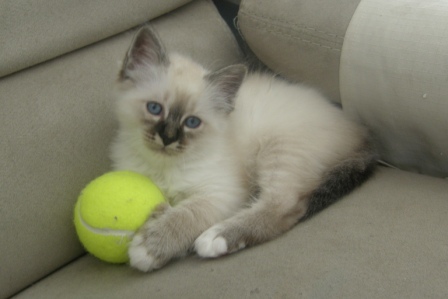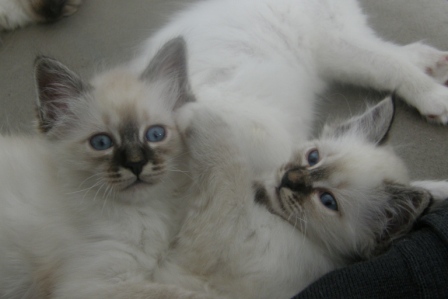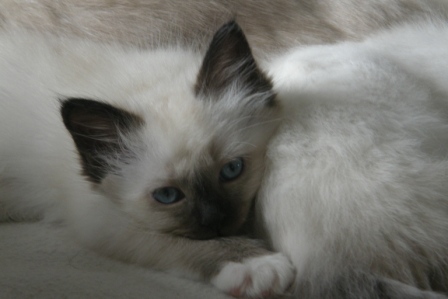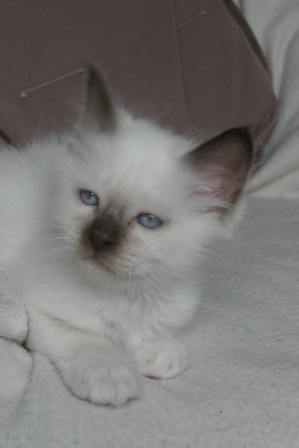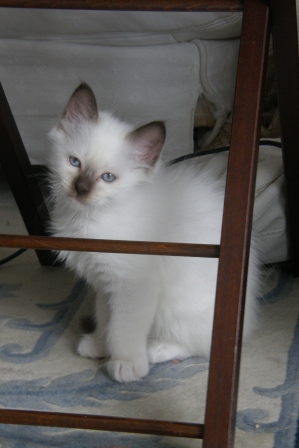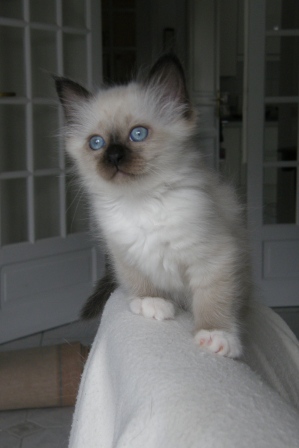 July 8th
From left to right : Gizmo (male seal tabby) sold, Google (Female seal tabby),
Greenwich (Female seal), Galaxy (male chocolat) sold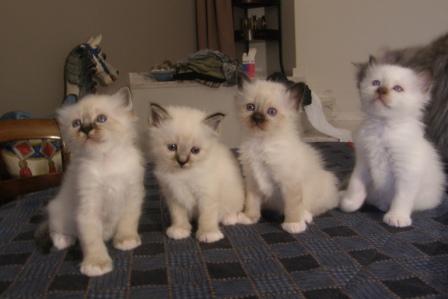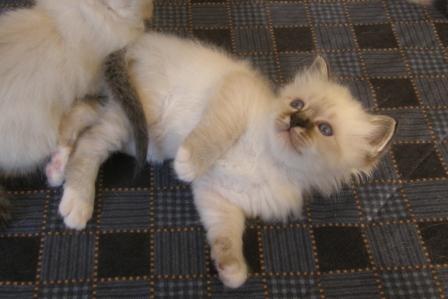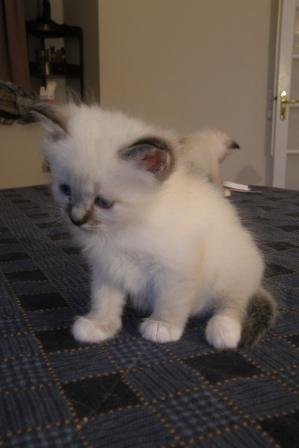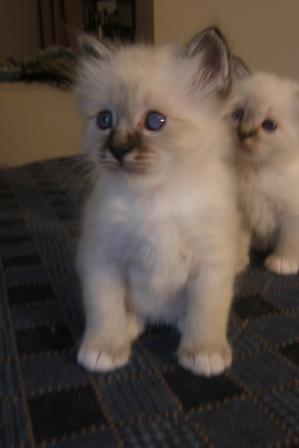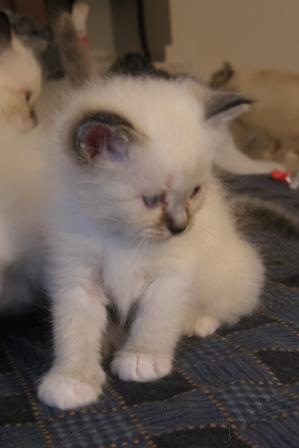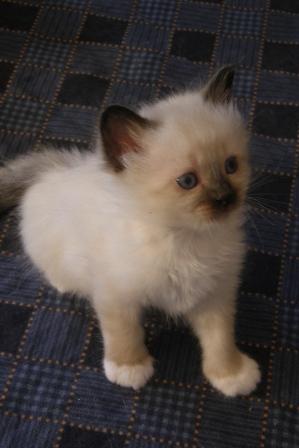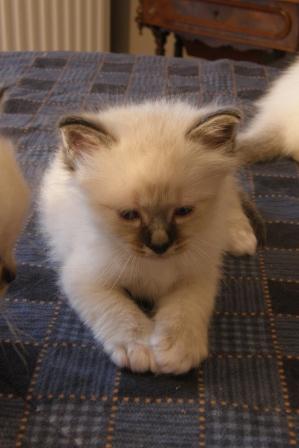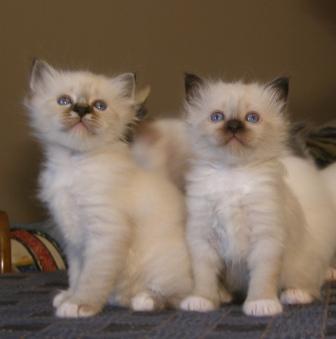 June 27th - Angélique's Pictures
http://art-is-the-key.blogspot.com/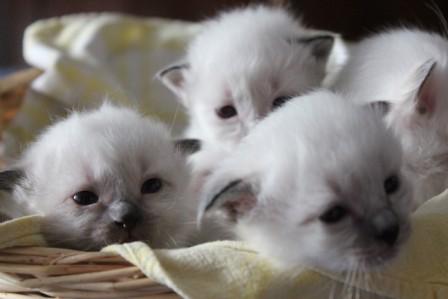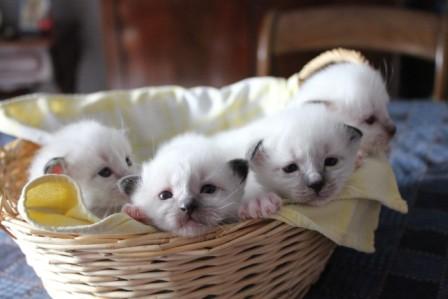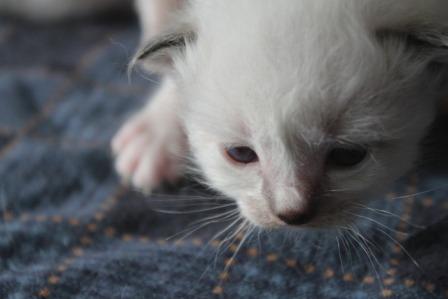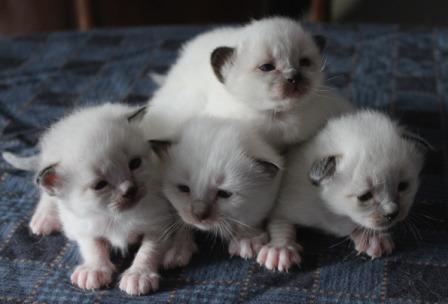 June 20th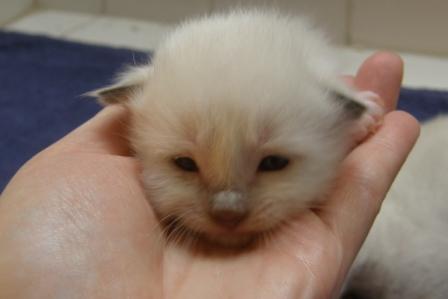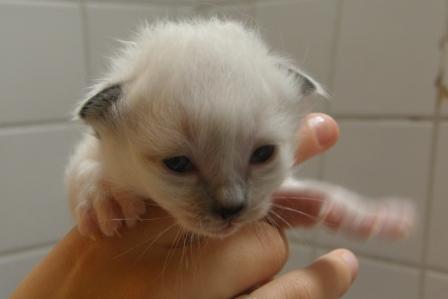 June 6th
Kitties are born early this morning. There are 2 boys (86gr & 116gr) & 2 girls (76gr).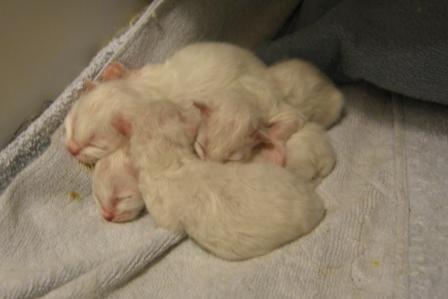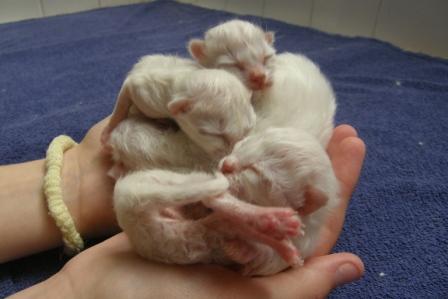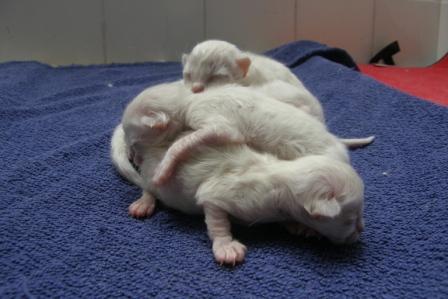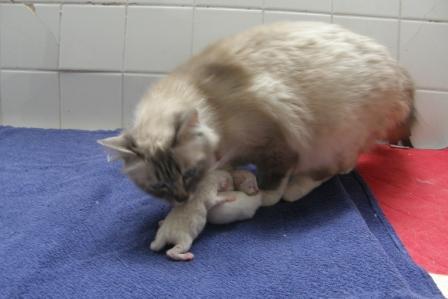 April 22th
Bulle will have babies around June 4th.